By Robin Leach – https://lasvegassun.com  Monday, May 30, 2016 | 8:02 p.m.
It was the party highlight of Memorial Day Weekend when superstar and Axis at Planet Hollywood headliner Jennifer Lopez ("All I Have") made her Strip-hosting debut at her pool party "Carnival Del Sol" at Drai's Beach Club atop the Cromwell on Sunday.
Accompanied by boyfriend Casper Smart and friends and dancers from her hit residency, J.Lo welcomed daytime revelers to the bash with confetti showers and danced the day away to the beats of MAKJ and Cipha Sounds from the grand cabanas.
While enjoying the Strip's only rooftop beach club, the group enjoyed nachos from Drai's Cafe and sipped on "The Lola," a specially created cocktail made with Captain Morgan coconut rum and Sprite inspired by J.Lo's alter ego from her Pitbull collaboration "Fresh Out of the Oven."
Read Full Article – Click Here
---
---
Start the VIP Process Today
---
---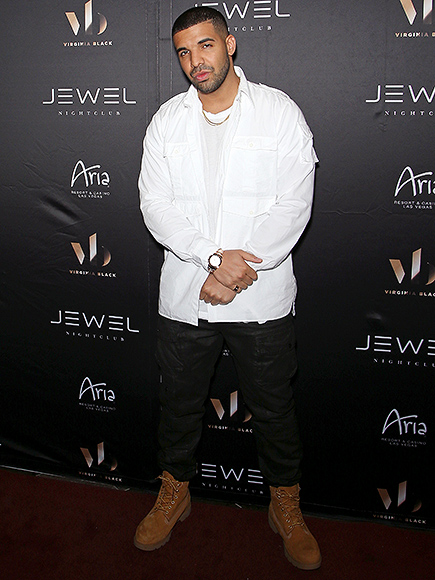 Drake was on-hand to headline a special performance at the Jewel nightclub in Las Vegas last Friday night. Taking the stage at 2:15 a.m. on Saturday morning, Drake performed a medley of his hit songs, including "Energy," "Know Yourself," "Back to Back," "Summer Sixteen," "Jumpman" and many others. Rihanna was spotted as well, however, did not join the rapper onstage, and instead stuck to hanging out inside the club. 
"They want me to do two songs but I got nothing better to do than stay here with you all," Drake told the crowd of 2,000 plus packed into the 24,000 square-foot space.  The energy inside of the club was electric as he performed to a packed house with many celebrities in attendance.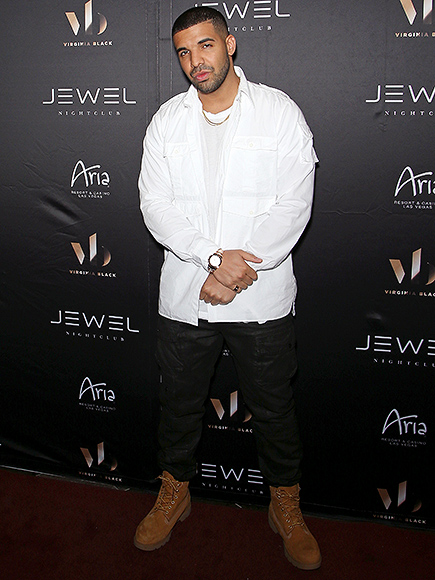 "I'll stay on this stage as long as you want me," Drake said to those in attendance. He joked with the crowd after two songs, and it was clear that he was having a good time. It was almost as if he had been there so many times before, and yet Jewel was a new venue for Drake. If the audience's uproar at his appearance is any indication, then it's safe to say that Drake was certainly a welcome performance.
One of the hottest new spot in the Las Vegas Day Club scene  is Liquid Pool & Lounge, the adults-only outdoor playground at ARIA that turns the heat up on Las Vegas pools. Enjoy poolside pampering and daytime indulgence in this secluded, seductive and sizzling environment. Towering plants surround two VIP pools, with 85 chaise lounges and 35 day-beds providing an exclusive summertime refuge from the Las Vegas Heat. Liquid's 50-seat restaurant and bar offers full food and drink service as the hottest DJs keep the energy flowing, and the royal treatment of our team of servers make this the pool one to visit. Liquid also offers 8 grand private cabanas equipped with modern technology, comfortable furniture and contemporary design.  To make your reservation or rent a cabana call you Red Carpet VIP Host, and get all the details.
By Zachary Hayworth for Red Carpet VIP
As the top independent hosting company in Las Vegas, Red Carpet has the inside info of the newest developments in town.  Intrigue Nightclub was highly anticipated leading up to the grand opening, but many wondered how and if it would differentiate itself from the rest of the mainstream venues on the strip.  It turns out that Intrigue has lived up to the hype.  If you're the club-going type, you must check the place out!
Intrigue Nightclub opened to the public on April 28th, 2016 in the space of the former Tryst Nightclub at the Wynn.  It has an extremely bright ambiance and has completed an upgrade that looks nothing like the former venue in the space.  Featuring state-of-the-art lighting and sound designed by award-winning John Lyons Systems, music fans rushed to the club on opening weekend, with many waiting for what seemed like forever in the general admission line to try to obtain a peek inside.
It was speculated leading up to the opening of Intrigue that the ownership and management had the intention to steer away from the superstar DJs and EDM artists being the highlight of the club, and instead focusing on the club itself.  This has apparently proved true with an army of cocktail waitresses handing out pizza to club goers. In addition, the confirmed "secret room" where photography and social media are off limits, does in fact exist.  This area also has private bathrooms and a fully stocked bar.  Just think: free pizza and no Facebook! Try to tell us that you don't like the sound of this. This isn't your average venue.  Many venues on the strip spend absurd amounts of money on top-talent to perform in the club, which will hopefully draw large crowds so that the revenue ultimately outweighs the expense.  There has been some buzz around Las Vegas that EDM is slowly dying, contract offers made to big name talent are dwindling, and that patrons are looking for something new.  Perhaps Intrigue is on to something.  Time will tell.
Intrigue is located just to the right of the main valet entrance at the Wynn.  The venue is open Friday, Saturday, and Sunday starting at 10:00 p.m.  There is an average wait of over an hour, but that's to be expected with a new venue like this one.  Cover charges can reach $50 per person to enter.  Mixed drinks start at $14 for house spirits and go up for premium.  While this might sound like a hole in your wallet and a big commitment of time standing still, Red Carpet is here to help.  With tens of thousands of clients over the years, Red Carpet can get you into the hottest venues in town, including Intrigue, with quick entry and a guarantee of your reservation and your VIP section location.  Be sure to ask about your private table being located next to the fountain outside, it's a great alternative to the typical dance floor table, though the dance floor is always the life of the party!
For a daytime experience, the Strip's only rooftop pool deck Drai's Beach Club is perched 11 stories above the Las Vegas Strip on the rooftop of The Cromwell Hotel and Casino.  The space has large pools that are slightly elevated so you have to step up into them And the palm trees around the pools give just enough shade to make you feel like you're swimming it some private exclusive club. You can rent a cabana, you can go pool level or for more privacy the second level which offers views of the strip or simply look out over everyone in the pool. Either way you get VIP service and an amazing view. And when you can't take the sun anymore and need to experience a cool place, there's a small bar in one corner that's always nice and cool.
Drai's Beach Club, like the connected Drai's Nightclub, gets some of the top DJs and musical performers in the world, you can always find top quality music and shows at Drai's. Whether you want to lay out by yourself, people watch and people splash or stare down at the Bellagio Fountains, Drai's Beach Club is a Las Vegas Pool Party not to be missed.  To make your reservation or rent a cabana call you Red Carpet VIP Host, and get all the details.